Started from the bottom, now we're here…
I know what it's like to be a Mama that takes care of everyone and everything else except herself. I used to survive off what I call the "Mom Diet"- aka handfuls of stale Cheerios, twice-reheated coffee, and leftover toddler scraps…if I was lucky. 
I also know how it feels to be overwhelmed by anxiety; what it's like to feel stuck in survival mode, unsure of how to function, let alone how to thrive. I've felt the frustration of spending thousands of dollars on expensive tests and supplements, only to end up being told things like "your results look normal", when I felt everything but that.
I've been stressed out, burnt out, stick-a-fork-in-me-done. Well, been there, done-with-all-that.
You see, six years ago, I was a new mom wallowing in cloth diapers and the unpleasant aftermath of birth and postpartum trauma (which was dismissed and labeled as "just my hormones" for far too long). Shortly after having my son, my physical health went downhill fast- digestive issues, skin problems, extreme fatigue, you name it. Nothing felt right. Medical professionals had no real answers and, after all, my labs were  "normal".
When the anxiety and panic attacks started taking over, it only added to the chaos.
And let me tell you- motherhood can be tough enough, but add crippling mental health to the mix and it's exponentially tougher.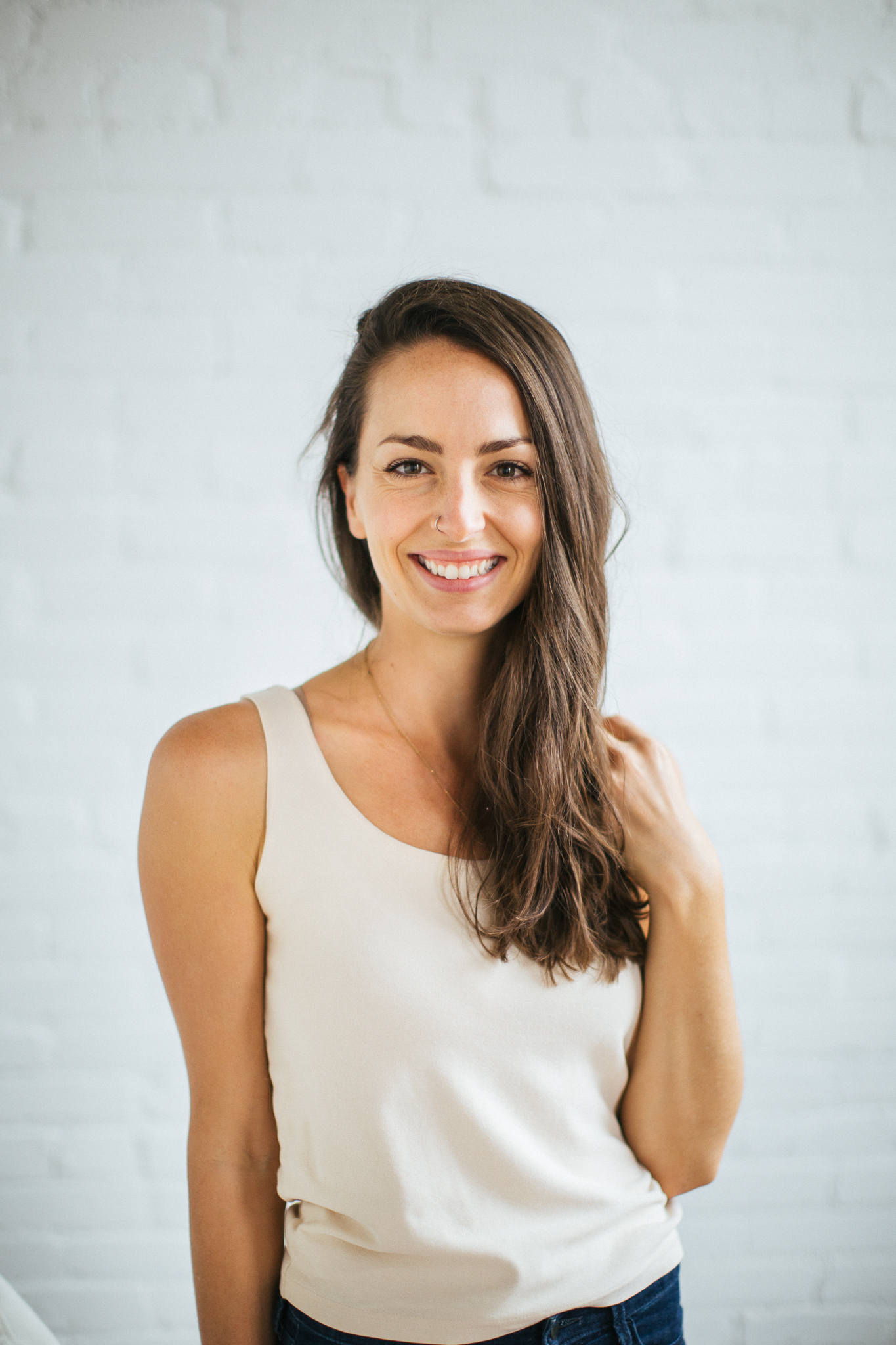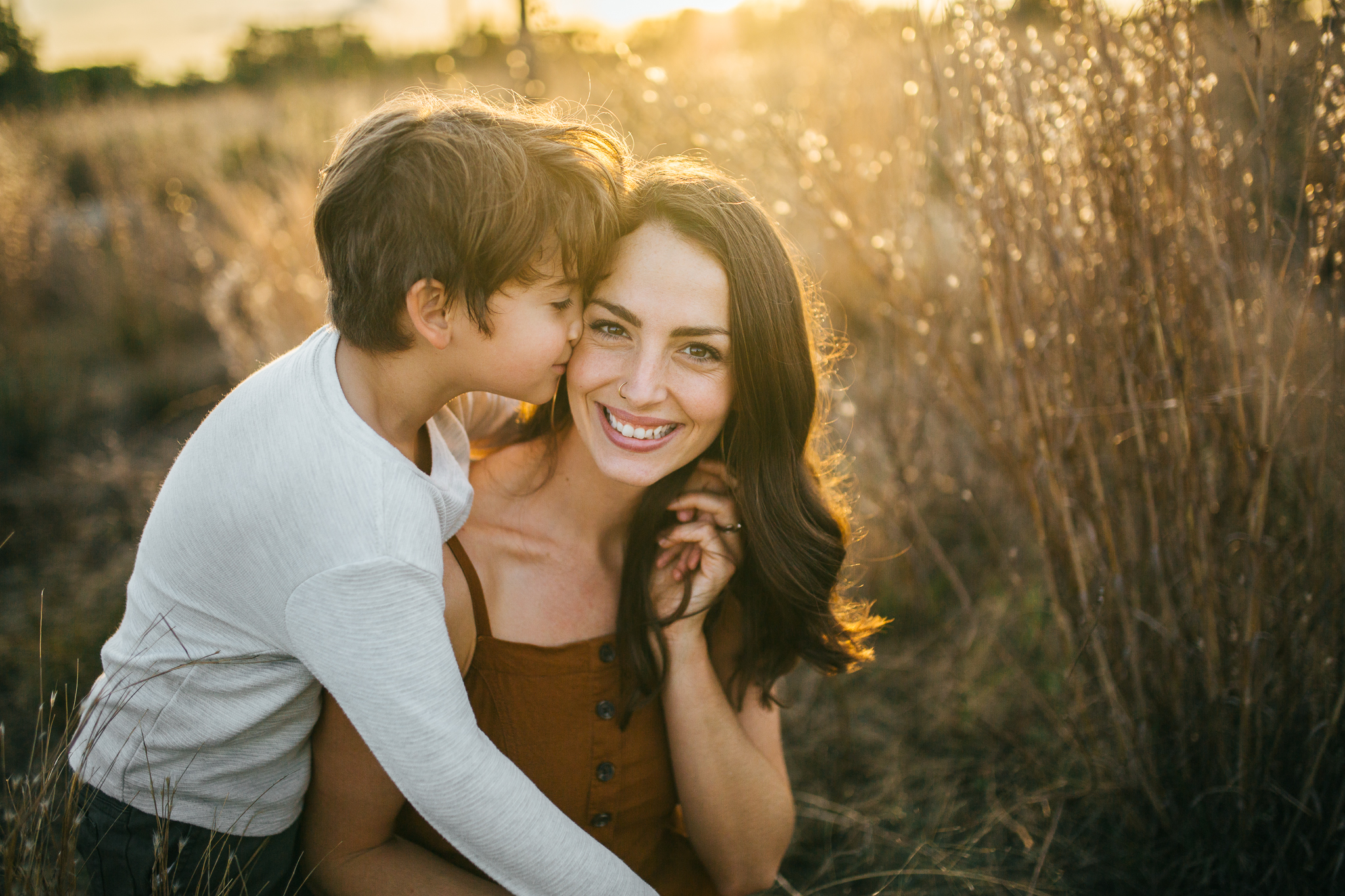 Surviving early motherhood with this myriad of mysterious health issues and debilitating mental heath was hard. Even harder was the inability to bond with my son and be present as a mother, a wife, a friend, and a sister. Long after the newborn stage, I felt lost and often wondered, "will I ever feel like myself again?".
Because it wasn't supposed to be this way…
I didn't believe that the good Lord gifted me with my son, only to feel like I couldn't really be his mother. Fed up with accepting what countless medical professionals and other women considered to be normal,  I started searching for my own answers. I'd eventually be diagnosed with all sorts of things: anxiety & panic disorder, PTSD, SIBO, IBS, PCOS, just to name a few. I was basically a walking-talking set of acronyms and general diagnoses. And the only answer I was given was to take medication.
There were times I felt crazy- like it was all in my head. 
When it felt like medication and medical specialists failed me, it became apparent that if I wanted to get anywhere, I had to fight for myself. I had to become my best advocate for the life I wanted. Because this Mama wasn't about to accept this as my forever.
Deep within me, something told me to dig deeper. Thankfully, I listened. 
I began to take a holistic approach to my health and well-being. In doing so, I began to address the root causes of my issues. Turns out, I wasn't crazy! My body was stuck in fight-or-flight, my hormones were out of whack, my digestion was impaired, and I was undernourished in every way.
I learned all about the female body and began to educate myself and apply what I learned (and unlearned) to my own life. Slowly, pieces started coming together.
As I found what truly nourished me-in mind, body, and spirit- I started to heal from the inside out. Gut problems settled down, energy improved, hormones balanced out, and finally, the tormenting anxiety stopped running the show.
And best of all- I didn't just feel like myself again; I felt like a brighter, fuller version of myself. I could finally step into my role as a present and joyful Mother, partner, and friend again. 
I used to survive my days overwhelmed by anxiety and running on empty. Now, I thrive while nourishing my body and mind and being a present and joyful mama; grateful that anxiety and poor health no longer control my life.
Truth be told, this journey wasn't an easy one. I often felt lonely, confused, and wished I had some sort of personal guide to help me along the way.  That's exactly why I became a certified Holistic Health Coach.
Experience continues to show me I'm not the only woman that has been under-nourished and overwhelmed by physical and mental health, as well as feeling dismissed by doctors, specialists, and worse, other mothers. And I think there's an epidemic of women that can relate.
I want to change that.
As a health coach I guide, educate, and empower women to find what truly nourishes them; what makes them come alive. We work together to find answers to what's keeping them small, anxious, and unable to be joyful and present.
I coach women on how to start moving from surviving to thriving. And I expect women to settle for nothing less!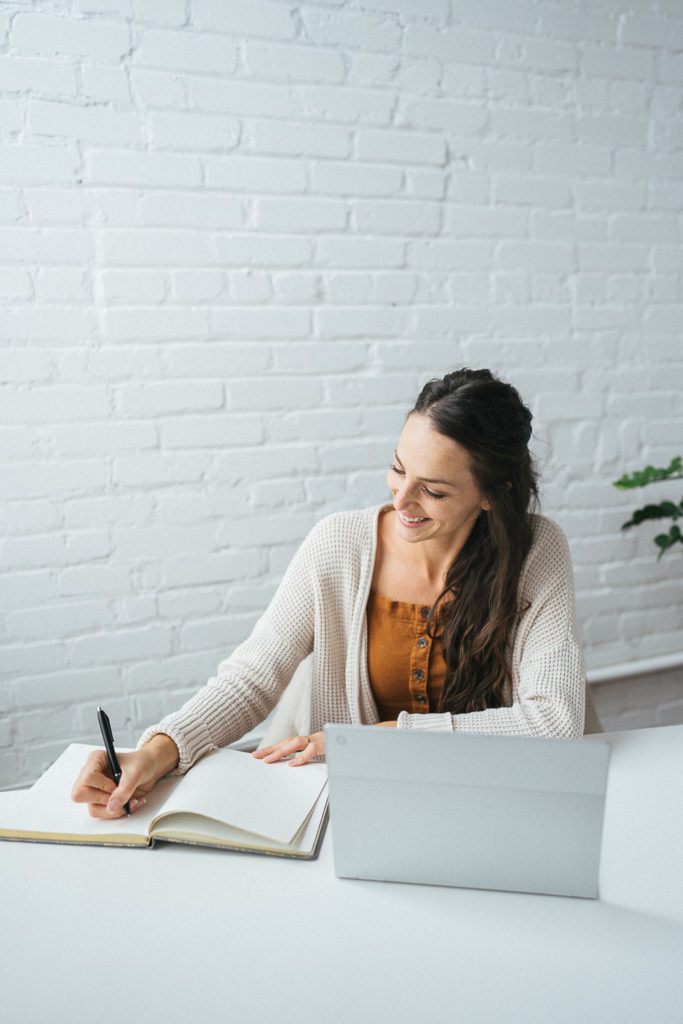 Integrative Nutrition and Wellness Health Coach (INHC)  Apart from my own experience and continued education, I received my coaching training from the Institute for Integrative Nutrition, where I studied a wide variety of dietary theories and practical lifestyle coaching methods. At IIN, I've learned from some of the world's top health and wellness experts, including:
Joshua Rosenthal, founder of the Institute for Integrative Nutrition
Walter Willett, MD, DrPH, chair of nutrition at Harvard University
Andrew Weil, MD, director of the Arizona Center for Integrative Medicine
Susan Blum, MD, MPH, assistant clinical professor at Mount Sinai School of Medicine
Mark Hyman, MD, founder of The UltraWellness Center
Marion Nestle, PhD, MPH, professor at New York University's Department of Nutrition, Food Studies, and Public Health
Joel Fuhrman, MD, family physician and leading expert on nutritional healing
My training has equipped me with extensive, cutting-edge knowledge in holistic nutrition, health coaching, and prevention. Drawing on my expertise, I work with clients to help them make lifestyle changes and choose health-promoting ways that produce real and lasting results. As a client, you will develop a deeper understanding of food and lifestyle choices that work best for you, improving your energy, balance, health, and happiness.
Professional Level Mind Body Spirit Release™ Practitioner – Mind Body Spirit Release Academny, Heights of Health, Houston, TX
Mastering Blood Chemisty Course Certification – Emily Morrow MBCE 
FEMM Teacher Certification (in training)
As a forever-learner, I'm continuously pursuing independent research, as well as attending seminars, workshops, and conferences pertaining to functional medicine and women's health.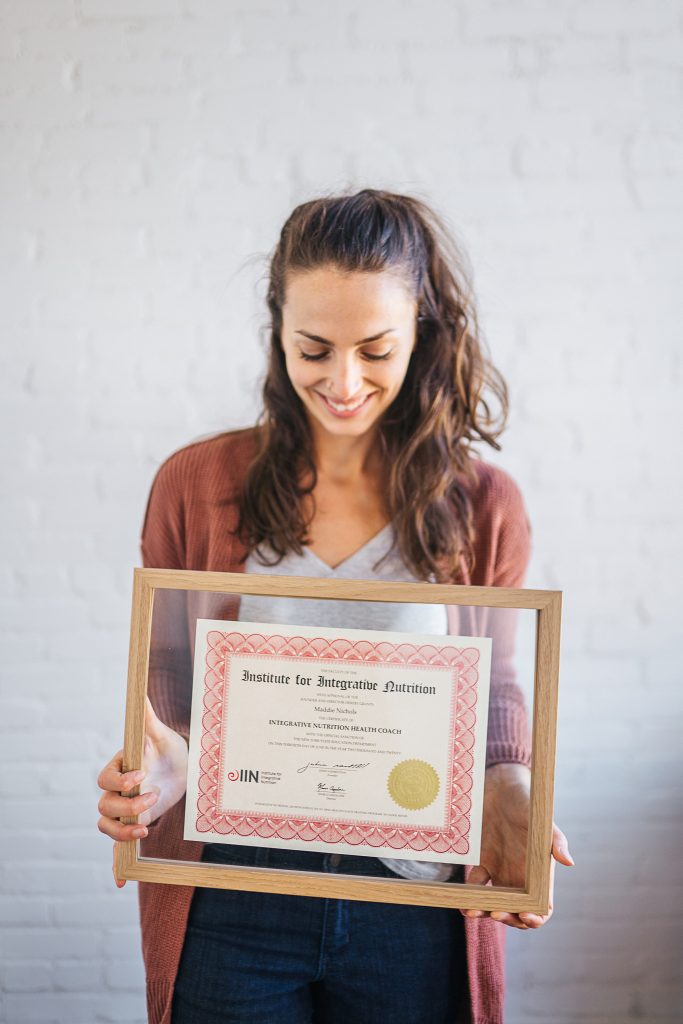 Frequently asked questions
What is your approach like?
Real talk… when it comes to health, there's no such thing as a one-size-fits-all answer. If there was, don't you think we'd all be drinking some of that juice? 
Wellness is dynamic. Your body is always responding to what's going, not only in your stomach but in your life. The external environment, how you slept last night, your emotions, what you had for breakfast, hormonal changes at different ages and stages . . . it all plays a part.
In a world of overwhelming amounts of information from every which way, I approach health and wellness from a holistic perspective, which means I look at how all areas of your life are connected. We get back to some basics and develop a strong foundation, and then do a deep dive. I'm here to guide and empower you in learning how to truly nourish yourself, developing health-supportive behaviors, and making sustainable changes that improve your overall quality of life. 
You can read this post for more info about the foundations of my practice. 
How much do you charge?
Please email me to discuss packages and options.
Maddieadelinewellness@gmail.com
Do you take online clients?
Yes! I work with clients both in person and online.
For clients in Central FL, we can discuss in-person sessions.
What exactly is a health coach?
Health coaching is an emerging and evolving field. If you've never heard about it, I promise you're not the only one! A health coach is the personal health advocate you never knew you needed.
Over the last 50 years, there's been a significant rise in disease and a decline in society's overall health. Much of the U.S. healthcare system is focused more on disease management than on disease prevention. Many of those who have made their way through the conventional medical system feel they need more guidance and support. Alternative health practitioners (such as health coaches) can provide that guidance and become a part of one's healthcare team.
Today, there's just as much dis-ease as there is disease. Countless people are overwhelmed and stressed, feeling unmotivated to pursue even the most desired of wellness goals.
Take for instance how we are constantly fed messages from a $70 billion dollar diet-culture, bombarding us with the newest quick-fix and latest fad diet. Women are taught to believe that if they don't fit a certain size, or look a certain way, it means something is wrong with them.
But how can we expect a one-size-fits-all diet and wellness to work for everyone? Spoiler alert- it won't. Yet, many spend much of their lives yo-yo dieting, believing the calories in-calories-out theory is going to be the only answer. When that next diet fails, instead of blaming the approach, they blame themselves.
The key to sustainable, successful change is finding what works best for you. Everybody and every body is different. However, it can be incredibly overwhelming to know where or how to begin on your journey to a happier, healthier lifestyle.
Enter your health coach.
Health coaches work with individuals and groups in a client-centered process to facilitate and empower the client to achieve their self-determined goals for wellness. They help clients tap into their fullest potential by identifying patterns that may be contributing to health problems. Coaches encourage self-awareness and provide support throughout this process. A health coach is a personal guide on the path to making positive, sustainable change in the direction of your desired well being.
Here's a quick metaphor: Think of a sports team and you're the key player. Your coach isn't going to play the game for you, but he/she is going to hold you accountable, provide consistent support and recommend beneficial techniques to fine-tune your game.
Being healthy doesn't have to be hard. A health coach can be the missing puzzle piece in getting you from where you are to where you want to be.
Each health coach will have his or her own area of expertise, focus, or passion. Many become coaches after navigating their own health and wellness journey, and discovering who and how they want to use their experience to help. This is what ignited my passion for helping women (and mamas!) reclaim their lives and take back their health and happiness.
I believe a health coach is SO beneficial, especially in motherhood. Too many women- too many moms- are struggling- whether it's with losing weight, managing stress and anxiety, investing in self-care, or just feeling a little more like themselves again. 
It's important to feel a good connection with your health coach and get an idea of their approach in a coaching practice. 
What does working together look like?
Let's define what you value most from your well-being. We'll use these visions to motivate and pursue specific goals that bring you closer to where you want to be. Together, we will co-create personalized actions to move you toward your ideal vision of health within your unique body, lifestyle, preferences, and resources. During your program, we will: 
Connect the dots between who you are and who you want to be, decipher your body's unique needs, discover how we can work together to support those areas, and start reclaiming your health and happiness (even if you're one busy mother).